Winter is here and so is Servis Shoes trendy winter collection for women. This is the season to update your shoe collection that goes with the top fashion trends this year! It is highly imperative for a person to understand what shoes to wear with an outfit and if you pair the wrong outfit with a shoe then that is marked as a huge no in our outfit diaries.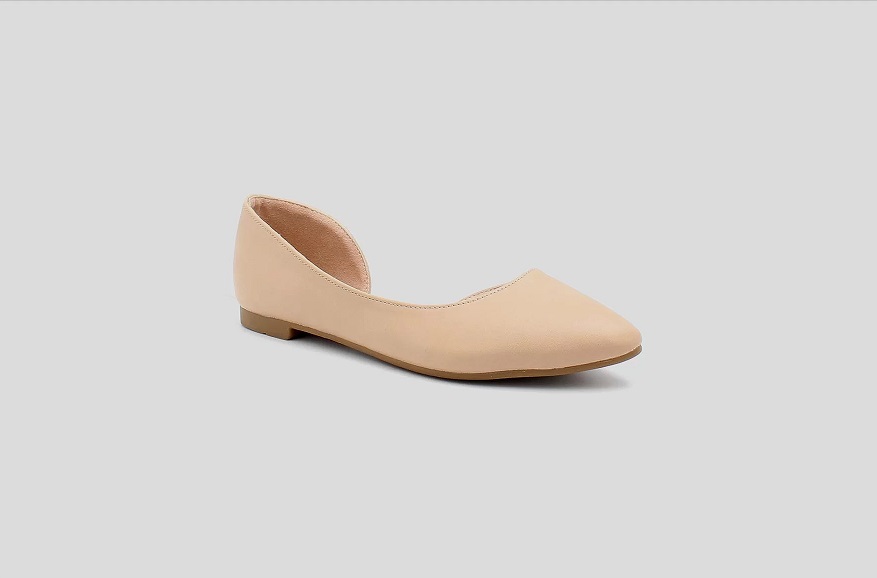 Now that it is the winter time, with all of us wrapped up in our blankets, or sitting by the heaters getting warmth from the radiating heat energy, it is hardly a priority to go out in this freezing weather. This case stands true for almost all of us and hence we avoid going out more altogether in the hopes of not catching a cold! We are so engrossed in our winter cloth shopping that we forget that we have to get nice pairs of shoes that prevent the cold from getting to our feet.
It is no secret that Servis Shoes has been established as the go-to women shoes brand, bringing funky, stylish, modern and comfort all together in a shoe box that you can easily carry! Servis shoes was founded in 1946. The company's several manufacturing plants are located nationally and internationally. With several sub-brands to its belt in the shoe category, Servis Shoes has never really backed from a challenge and one that involves curating the perfect pieces for you and your loved ones!
Types of Trends to Follow this Fall and Winter!
Servis's shoes for women have been on the forefront of our every success and hence we carry immense pride in our wide collection for winter fashion inspiration. These winters you will see athleisure making a comeback and hence athleisure can only be best paired with women sports shoes.
Women Sports Shoes
It is no secret that the key to a healthy and balanced life is taking care of one's health and fitness. Nowadays with the rise of social media and the interconnectedness prevailing in the world we can observe a sharp increase in the demand for sports shoes for women. From colorful designs to sturdy gripping shoes that do not budge and are excellent for running, jogging and exercising Servis shoes has got you covered in all walks of life! Sport shoes for women have always been a topic of debate as to how to aid in the process of exercising and make the workout even more fruitful because a comfortable shoe guarantees a comfortable journey, whether it be of a destination or your fitness one.
Women Pumps Shoes
Another interesting aspect that the winter presents us with are the fail safe and fool proof shoes to be ever created on the wake of this planet are pumps shoes for women. Women pumps shoes come in a large variety of designs and samples, unlike women sport shoes, they are trendy and gorgeous that can be paired easily and unquestionably with a majority of your winter dresses. All you have to do is wear your socks or not, put on your pumps and fulfill all your errands without getting your feet dirty. Pumps shoes for women have proven to be revolutionary since they protect your feet from immense cold outside and frostbites. The pumps have extra room for socks and hence you will never have any other disappointment with any of your purchases from Servis!
With Servis shoes make all your winter wishes come true with casual, comfortable and trendy pieces that never go out of style. There are a variety of shoes to choose from that make it somewhat a little unfair for other mainstream designs to adorn you this winter because Servis shoes are going to be all that you want!
Although many of the shoe styles are now making a comeback, pumps shoes for women and sports shoes are the go to as observed this year. So here we are putting out this information on what is trending this season just so you can go out to your nearest Servis shoes and buy your heart out.
How Can We Ever Forget The Wedding Season?
These are just two of the trends that are coming your way but Servis shoes has made its mission to cater to all your fashion requirements. The shaadi season is upon us and we all know what that means! Endless shopping because of fast fashion and the latest trends of this festive season and that is all that matters, whether you are shopping for your own wedding or someone else's, we can guarantee for sure that you will always leave Servis Shoe store satisfied and happy! But never forget to feel your comfortable self, take your sports shoes with you if you feel lagging in your errands for the wedding activities, bring out your pumps that will help you look trendy yet comfortable in your festive gowns and dresses! When the world of fashion never stops, so why should you? Break all stereotypes by doing what YOU feel like because this winter season is just about you!
May we all get to enjoy an amazing festive winter, jam packed with all our favorite activities that we enjoy doing while feeling super comfortable in our Servis shoes!