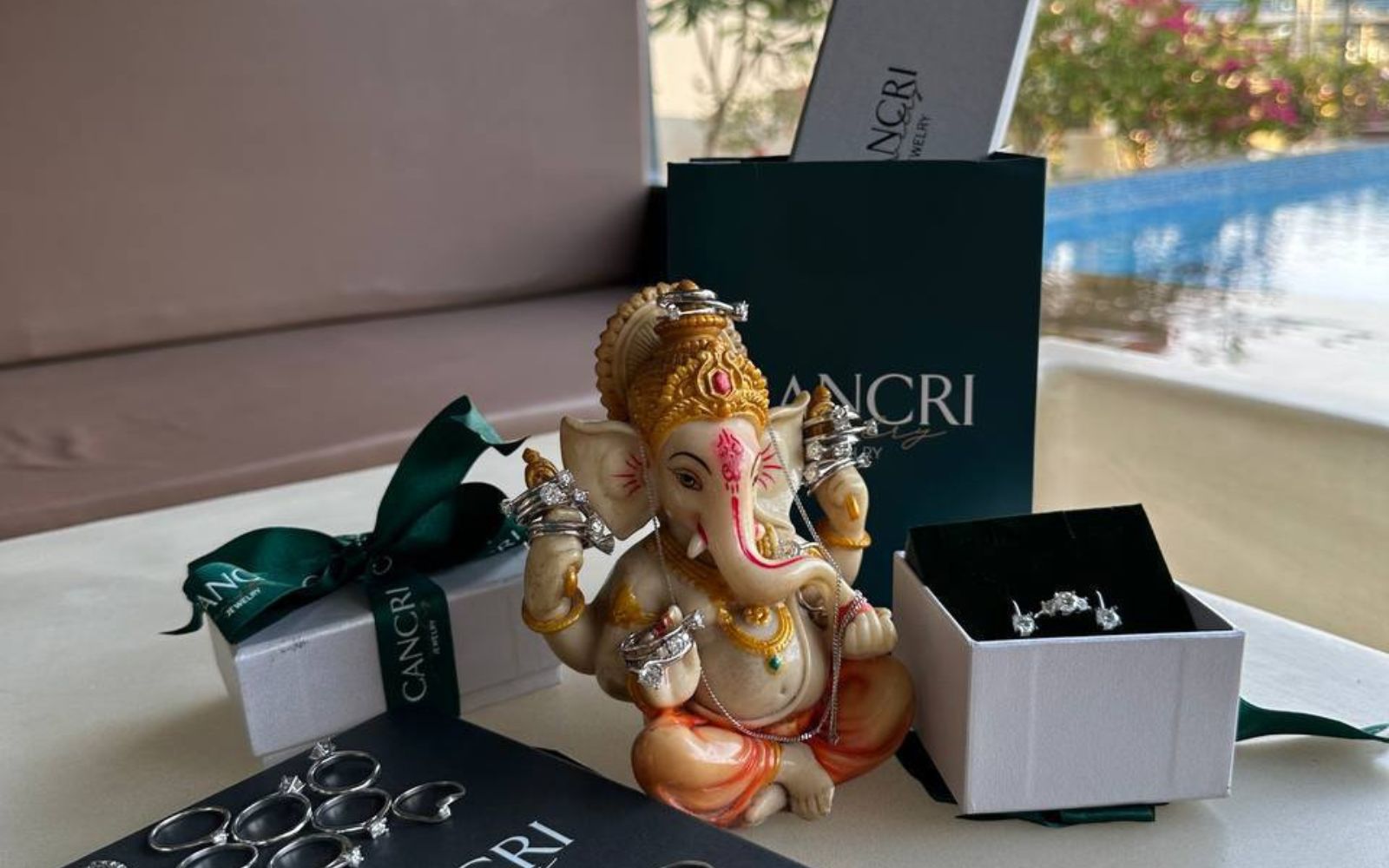 CANCRI, the distinguished jewellery house, is excited to announce the grand opening of its latest store in the vibrant city of Mumbai on August 30th, 2023. With its unrivalled cashback program and a stunning collection of jewellery from both international and domestic manufacturers, CANCRI aims to captivate the discerning customers of Mumbai with its opulent offerings.
Mumbai, known as one of the world's economic powerhouses, is a city of vibrant contrasts where tradition harmonizes with modernity. Recognizing the immense potential and refined tastes of the local market, CANCRI has chosen this dynamic and bustling metropolis as the perfect location to establish its presence.
The newly unveiled CANCRI jewellery store exemplifies the brand's unwavering commitment to delivering exceptional craftsmanship, timeless designs, and unmatched quality to its esteemed clientele. Spanning across five floors of retail space, the store promises an immersive experience, inviting customers to explore a diverse range of meticulously curated jewellery collections sourced from renowned international manufacturers and celebrated national brands.
A standout feature of CANCRI is its innovative cashback program, which has received widespread acclaim within the local market. This unique initiative enables customers to earn rewards on their purchases, elevating their luxury jewellery experience to new heights of satisfaction and exclusivity.
"We are delighted to introduce CANCRI to the city of Mumbai, a vibrant hub renowned for its elegance and grandeur," said representative of CANCRI. "Our goal is to create a sanctuary for jewellery enthusiasts, where they can indulge in the allure of diamonds and other precious gemstones. Through our distinctive high cashback program, we aim to redefine the perception of luxury and offer our valued customers an unparalleled experience."
The expansion of CANCRI into Mumbai signifies a significant milestone in the brand's strategic growth. By offering a diverse range of jewellery collections, complemented by an innovative cashback program, CANCRI aims to establish itself as a leader in the Indian jewellery market while upholding its steadfast commitment to unmatched craftsmanship and customer satisfaction.
Save the date for the grand opening of CANCRI's new jewellery store in Mumbai on August 30th, 2023. Join us as we celebrate the fusion of luxury, elegance, and the vibrant energy of Mumbai. Experience the CANCRI difference, where every purchase becomes an opportunity to earn and revel in the beauty of diamonds.
About CANCRI:
CANCRI is a distinguished jewellery house dedicated to providing exceptional craftsmanship, timeless designs, and unmatched quality to its discerning clientele. With its innovative cashback program and an extensive range of jewellery collections from renowned international and domestic manufacturers, CANCRI aims to redefine the luxury jewellery experience. For more information, please visit https://cancrijewelry.in/