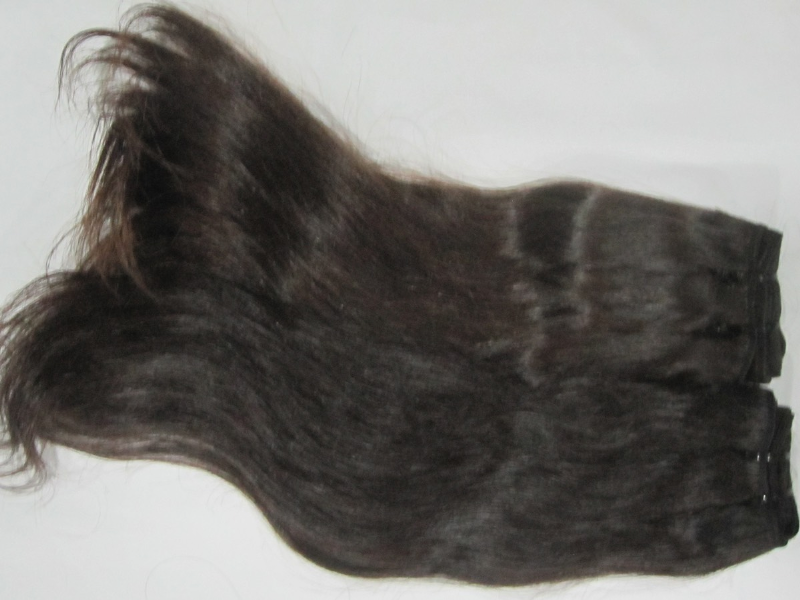 Hair extensions have innumerable benefits. Those women who do not possess long, thick beautiful hair can go for hair extensions. Beautiful hair extensions can fulfill your long hair dream and make you photo-ready for every festive season. The idea of adding hair extensions is to make the original hair look more voluminous, bouncy, and attractive. Many women face chronic hair fall issues and baldness these days, and hair extensions could be an ultimate savior. The advantages of hair extensions are countless, but if you are not aware of any of these benefits, you must go through the following advice:
If you are a newbie, it is advisable that you must start with the clip-on extensions because they are affordable, easy to attach and detach, and do not damage your original hair.
Hair extensions add an extra volume to the otherwise dull and weak hair. They serve as an ideal way of changing your otherwise monotonous hairstyles and make you look gorgeous on every occasion.
Voluminous hair created with the help of hair extensions is perfect for styling and upgrading your monotonous natural hair look. They work best on wedding and festive looks.
Often colorful hair extensions add life to your dull natural hair. Highlighted hair extensions available at affordable prices on online shopping sites could be a great way to change your look to match your outfits.
Chemical treatments and hair colors often lead to dryness of hair, hair breakage, premature greying of hair, and indiscriminate hair fall. Hair extensions are a wonderful alternative to chemical treatments and heat exposure to hair saving your natural hair follicles from damage.
Switching to hair extensions will allow you to have multiple hairstyles matching your outfits, and you can definitely try them not only on festive occasions but also while you go to your office every day. Hair extensions can complement your natural hair look from formal parties to informal ceremonies.
Very low maintenance cost is one of the biggest benefits of using hair extensions.
Bid farewell to split ends and damaged hair.
Human hair extensions are widely used in film industries across the globe. Their demand has risen exponentially as women artists, and stage performers are allowed to have voluminous and lavish hair that they have perpetually desired. So grab your human hair extensions now, which will give you lustrous, lengthy, and bouncy hair perfect for your birthday party, wedding album, Facebook display picture, Instagram reels, and many more!